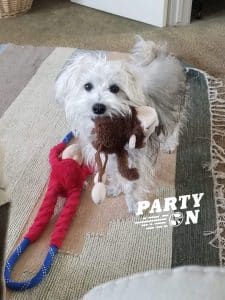 In times of confusion, we rely on the love of our pets more than ever before. With Trupanion your best friend can have coverage for allergies, broken bones, and even pandemics. Explore these resources to help keep your furry family healthy, and give your pets some extra cuddles from us.
What questions do you have about COVID-19 and your pets?
Join us this Friday, April 17 for a Facebook Live event led by our own Chief Veterinary Officer, Dr. Steve Weinrauch. Learn about all things related to COVID-19 and pets, including best practices to help your pets thrive during this challenging time.We're giving Trupanion members the exclusive opportunity to submit questions ahead of time at members.trupanion.com. You can also submit questions live during the webinar on Friday.
Hope to see you there!