How an Employee Benefits Plan Can Prevent Burnout
Employee burnout is a pervasive issue in today's fast-paced work environment, affecting both employees and employers alike. According to a survey from April commissioned by Manu Life Financial Group and conducted by Edelman DXI, 71% of Canadian employees have felt that their mental health has obstructed their ability to work. More so, another survey by the Harris Poll states that 78% of Canadian workers have experienced burnout in their careers at some point. In Canada, where the work culture often emphasizes productivity and long hours, addressing burnout is crucial for maintaining a healthy and motivated workforce.
One effective strategy that employers can utilize to combat burnout is a well-designed employee benefits plan.
Understanding Employee Burnout
Before diving into the role of benefits in preventing burnout, let's first understand what burnout entails. Employee burnout is a state of physical, emotional, and mental exhaustion resulting from prolonged exposure to excessive stress and demands at work. It can lead to decreased job satisfaction, productivity, and overall well-being.
Crafting a Holistic Benefits Package
To combat employee burnout effectively, employers should consider offering a holistic benefits package that addresses various aspects of employees' lives. Here are some key elements to include:
Mental Health Support
Mental health is a significant factor in burnout prevention. Employers can provide access to employee assistance programs (EAPs) that offer confidential counselling services. Additionally, offering mental health days or flexible work arrangements can give employees the time and space they need to manage their mental well-being.
Health and Wellness Initiatives

Promoting physical health can also help prevent burnout. Employers can offer gym memberships, fitness classes, or wellness programs to encourage employees to stay active and maintain a healthy lifestyle. Providing nutritious snacks or meals at the workplace can contribute to better physical health as well.

Work-Life Balance

Balancing work and personal life is crucial to prevent burnout. Offering flexible work schedules, remote work options, or compressed workweeks can help employees manage their responsibilities outside of work more effectively.

Professional Development Opportunities

Employees often experience burnout when they feel stagnant in their careers. Employers can support professional growth by providing training opportunities, workshops, and tuition reimbursement for further education. Investing in employees' development not only prevents burnout but also strengthens the organization.

Financial Wellness

Financial stress is a significant contributor to burnout. employers can offer financial wellness programs that provide resources and guidance on managing finances, saving for the future, and planning for retirement. Access to financial advisors can also be a valuable benefit.

Time Off and Vacation Policies

Encouraging employees to take regular breaks is essential for preventing burnout. Implementing generous paid time off policies, including vacation days and personal leave, can help employees recharge and return to work with renewed energy and focus.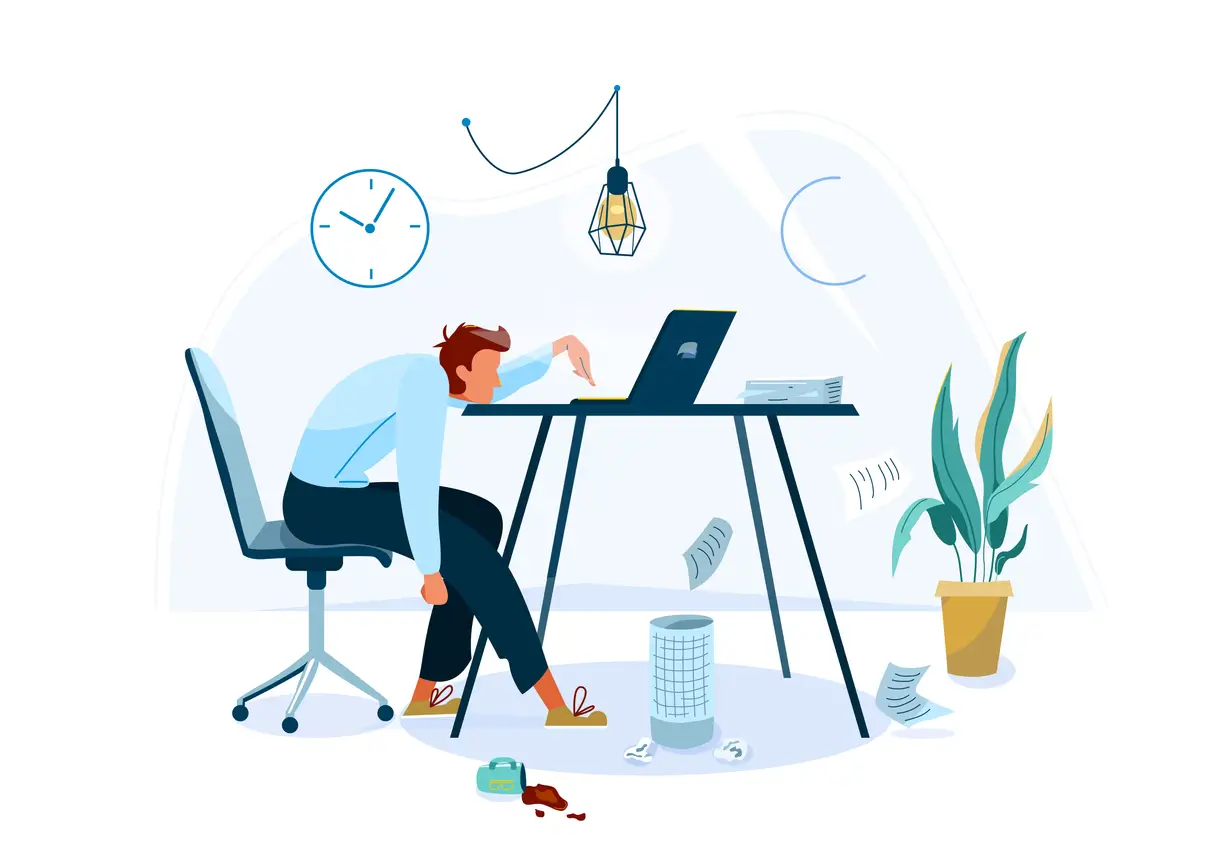 Communicating the Benefits Package
Offering a comprehensive benefits package is only part of the solution; effective communication is equally crucial. Employers should ensure that their employees are aware of and understand the benefits available to them. This can be achieved through regular communication channels, such as:
Orientation and Onboarding

Introduce new employees to the benefits package during the onboarding process. Provide them with a comprehensive overview of the available benefits and how to access them.

Employee Meetings and Workshops

Hold regular meetings and workshops to discuss the benefits package and address any questions or concerns employees may have. These sessions can also serve as an opportunity to gather feedback and make improvements to the benefits program.

Evaluating and Adapting Benefits

Employee needs and preferences can evolve over time, so it's essential for employers to regularly evaluate and adapt their benefits packages. Solicit feedback from employees through surveys or focus groups to identify areas where improvements can be made. Additionally, stay informed about industry best practices and emerging benefits trends to ensure that your offerings remain competitive and effective.
Conclusion
In a work environment that often demands high levels of productivity and dedication, employee burnout is a real and pressing concern. To prevent burnout and promote a healthy, motivated workforce, employers can harness the power of a well-designed employee benefits plan. By offering a holistic range of benefits that address mental health, work-life balance, professional development, financial wellness, and more, employers can create a supportive and nurturing workplace culture. Moreover, effective communication and regular evaluation of benefits ensure that the package remains relevant and beneficial to employees. Ultimately, a proactive approach to preventing burnout through comprehensive benefits can lead to increased employee engagement, retention, and overall organizational success.
---
At Health Risk Services, we help managers of benefits plans make strategic decisions to craft cost-effective personalized plans that will prevent employee burn out. Whether the solution of preference for your company is adding additional support programs, renovating your existing coverage, or crafting intentional messaging, Health Risk is here to help!