Planning an extended winter vacation this year? If you're a mature traveller who'd rather chase sunsets than snow storms, it's important to note that you can only stay in those coveted US vacation spots for a certain number of days.
On February 13, 2017, Prime Minister Trudeau and President Trump reaffirmed the commitment to a coordinated entry-exit information system called the Entry Exit Initiative and pledged to build on the current process. This system records biographical information on travellers crossing US and Canadian borders.
Currently, Canada and the US exchange entry information on third-country nationals (non-US or Canadian citizens), permanent residents of Canada who are not US citizens, and permanent residents of the US who aren't Canadian citizens.

As mentioned above, you need to be insured under, or be eligible for, your provincial health plan in order to buy TuGo® Travel Insurance. That means you don't necessarily need to be insured under your provincial health plan; you can purchase our travel insurance as long as you're eligible for it.
How long can a Canadian stay in the US?
The US only allows Canadians to stay for up to six months (or 182 days) per calendar year.
That means, once you enter the US, your 183-day clock begins.
However, it's not just US law you need to consider; you also need to be in your home province for a certain number of days every year to remain eligible for provincial health coverage. If you're not eligible for provincial health, you won't be able to buy travel insurance for your stay in the US.
How long can a Canadian stay out-of-province and maintain their provincial health care coverage?
Most Canadian snowbirds aren't aware that they can lose their provincial health care insurance coverage if they spend too long outside of Canada.
Every province and territory has residency rules that must be followed in order to remain eligible for government health insurance coverage. If you stay out of the country for too long, you can risk being ineligible and losing your health card privileges.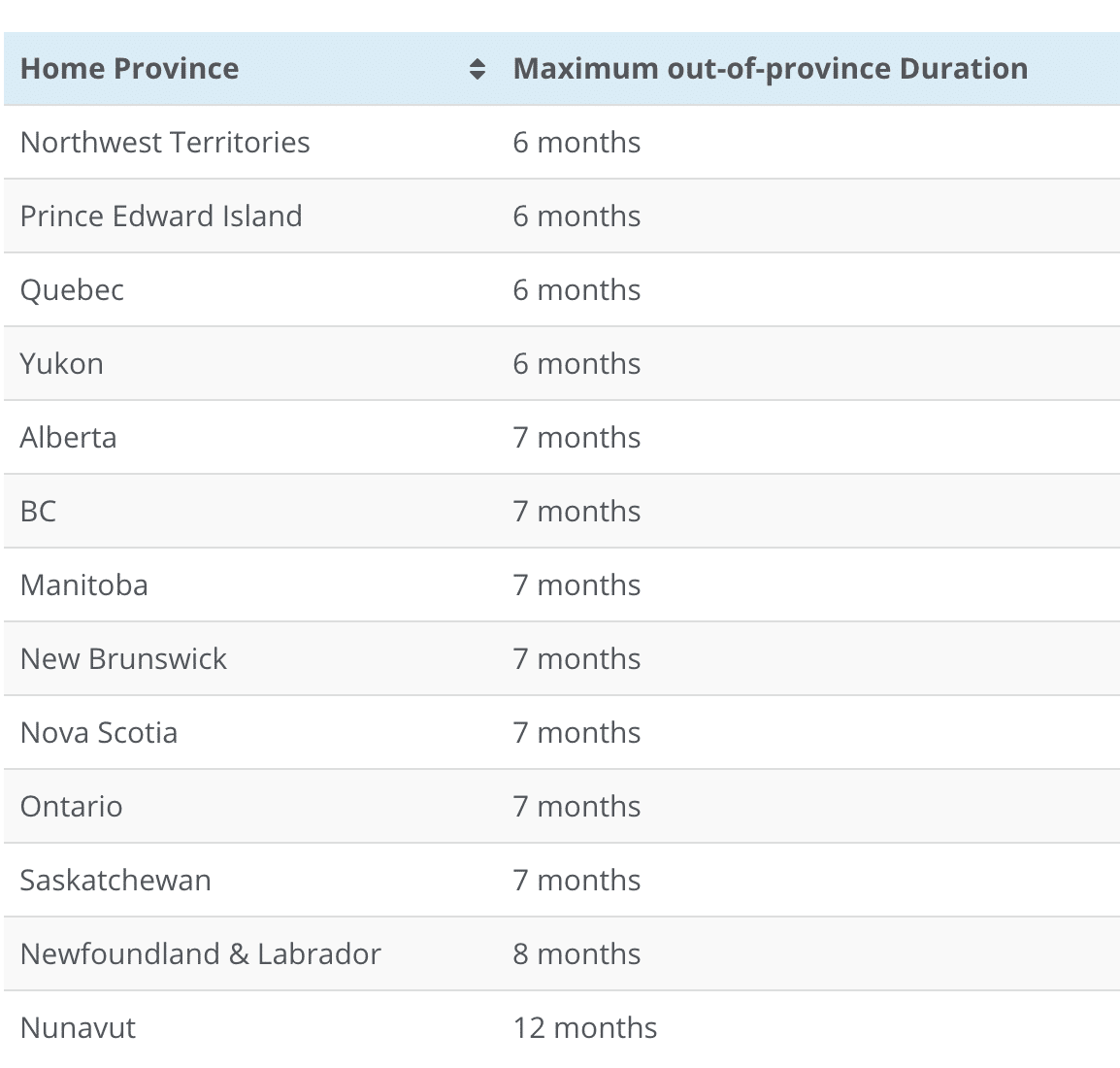 Be sure to check their requirements for snowbird travel insurance. Read on for more details on snowbird travel insurance.
Here's traveller Laura Schurer's review of TuGo Travel Insurance.
Thank you to our Partner, TuGo Travel Insurance.
Need travel advice? Call us at Health Risk Services: Tel 403-236-9430
Safe travels.